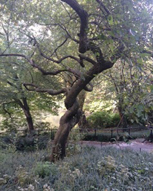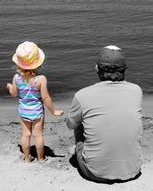 Los Angeles Individual and Family Therapy
We provide supportive counseling in Los Angeles to help individuals and families overcome life's challenges.  At Narrative Counseling Center, our focus is on the resourceful ingredients in people's lives that strengthen their ability to:
identify personal hopes and intentions
engage pathways to choice and responsibility
develop and nurture sustainable solutions
co-construct lives of personal value and meaningful relationships
Aware of the varied constellations that make up unique families in our culture today, our services include Los Angeles family counseling for all, parenting support, individual group therapy and couples group therapy.  Sliding scale fees are available with our highly skilled associates.  Professional memberships include the American Association for Marriage and Family Therapists (AAMFT) and the California Association of Marriage and Family Therapists (CAMFT).
Appreciative Allies in Action
We would never presume to be the experts on the lives of others. Instead, we position ourselves as appreciative allies in the co-construction of relationships that clients are interested in developing for themselves and among their fellow family members.
Collaborative curiosity allows us to focus on the directions people want for their lives, the challenges that stand in their way, and how these challenges can be addressed. This stance engages clients as active agents in their own lives, tapping their important abilities, skills and knowledge, and inviting alternative stories that have transformative effects for individuals and for families.
The Client (or family member) is not the problem…the Problem is the Problem
We are not interested in labels that describe individuals and families like: dysfunctional, resistant, high-risk, chaotic, co-dependent. As Narrative Therapists, we view all people as multi-storied and remain focused on those ways of being that clients are most interested in activating in their lives and relationships. Traditional family and individual therapy is often framed in terms of problems that need to be addressed, with a consistent focus on what needs to be changed. Such a singular focus, however, does not help an individual or family develop a sense that things could be different. When individuals and families experience themselves as separate from the problem, a sense of relief is often experienced that diminishes the problem's power and promotes personal resourcefulness. By identifying and engaging the ways in which these problems can be collaboratively challenged, space opens up for experiences that enrich the lives of individuals and families who come to consult with us.
If you live in the Los Angeles area and are interested in the benefits available through our individual therapy and family therapy programs, please don't hesitate to contact us at Narrative Counseling Center.
Top Of Page