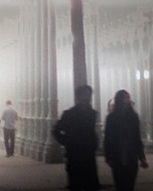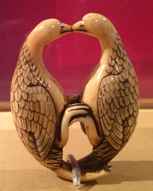 Los Angeles Couples Counseling
We provide a safe environment for couples therapy in Los Angeles, enabling partners to engage with respect and curiosity.  Our psychotherapy practices nurture the discovery of shared intentions, and provide relief from the effects of disappointment, blame, conflict and anger.  Couples collaboratively learn to:
re-engage shared values
claim mutual hopes and preferences
come together as a team against the problem
invite opportunities for collaborative healing and growth
nurture understanding, compassion and mutual appreciation
As Couple Counselors and Marriage Therapists, we view couples as full of possibility, rather than pathology.  As a result, we do not locate problems within individual members of a couple, but rather, within the culture that surrounds us.  As participants of the culture ourselves, we are well aware of the endless messages (from media, organizations, families, etc.) telling us how a relationship "should" or "should not" look.  These messages often obscure our own unique values and intentions for our relationships.   At NCC, we host conversations of ability, supporting each couple in uniting together against the problem, strengthening communication skills, moving from blame to reconnection, and journeying collaboratively into the future.
A New Approach To Couples Counseling in Los Angeles
Unlike some of the more traditional couples therapies that lead with a requirement of spending a lot of time in the past, we at Narrative Counseling Center are interested in the past, but primarily as it informs current behaviors that aren't working effectively for the couple.  Once these dynamics are identified, our work becomes very goal-oriented and solution-focused, supporting couples in identifying shared values and specific tools that actively engage their hopes for the future.  Our goal as couples counselors is to arm partners with the resources they need in order to live lives of preferred meaning.  As a result, couples find that they are able to resolve differences more quickly and more effectively, moving forward with skills that enrich their lives and relationship.
It's a Queer World After All
In this exciting and ever-evolving cultural climate of marriage equality, we are proud of our decades-long work with couples, honoring the unique diversities of sexual orientation and sexual identity.  As university professors and organizational consultants, we have a rich understanding of systemic problems, and how they often undercut the best intentions that partners have for their lives.  We bring these understandings to each therapeutic interaction with every couple consulting with us, enabling them to challenge unhelpful cultural dynamics, and nurturing their ability to partner as a strong and sustainable team. 
Something For Everyone
The diverse couples who consult with us at NCC may be currently dating, co-habitating, and/or seeking effective pre or post marriage counseling.  Our approach as narrative therapists welcomes all of these variations on partnership.  Although there is no one-size-fits-all strategy for couples therapy, our years of experience have enriched our understanding of the unique hopes and dreams that each partnership brings to the counseling process.
We provide a range of fee options, including sliding scale services with our highly skilled associates; bios for all of our therapists can be found on the green menu bar above.  Professional memberships include the American Association of Marriage and Family Therapists (AAMFT) and the California Association of Marriage and Family Therapists (CAMFT).
If you live in the Los Angeles area and are interested in the benefits available with strength-based couples counseling, please don't hesitate to contact us at Narrative Counseling Center.
Top Of Page